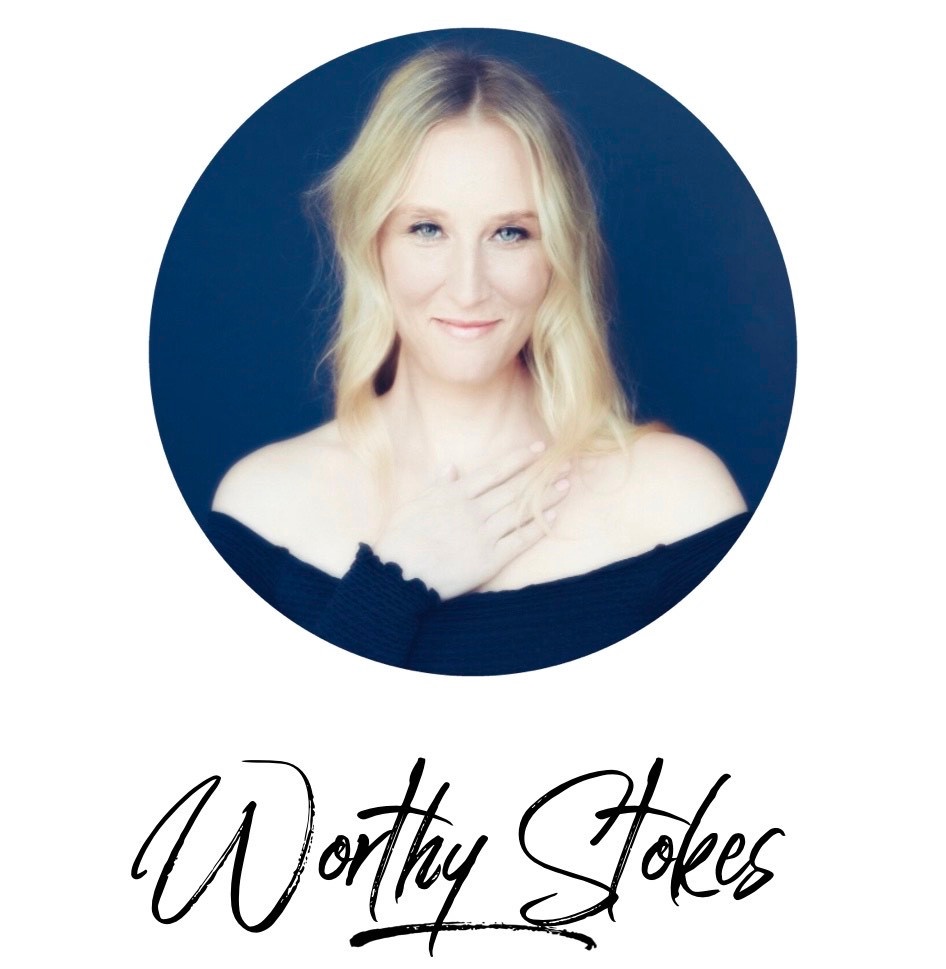 Worthy Stokes is an American-born spiritual writer, Near Death Experience(d) survivor of life-altering trauma, HeartMind® Meditation teacher, and #1 bestselling mindfulness author who offers books and support for safe, spiritual healing.
Her writings are endorsed by survivors of life-altering trauma, acclaimed medical doctors, psychologists, CEOs, thought leaders, and bestselling authors.
Her Story
After experiencing tragic loss as a young adult, she turned to nature, emergent neuroscience, and meditation to understand her grief.
Years later, she miraculously survived a collision that left her partially disabled and visually impaired at the age of 33. While in a coma, her lucid Near Death Experience awakened her to life as immanent consciousness; this pivotal event forever changed her being.

Her Method

She is the developer of HeartMind® Meditation and The HeartMind® Process. Since 2018, a limited-edition series of HeartMind® Meditations has been free on Insight Timer, the world's largest meditation platform.
Her Education
The near-fatal accident that left her partially disabled shattered everything she thought she knew about consciousness, interpersonal neurobiology, embodied presence, and real spiritual healing. Since 2014, her passion for neuroscience has been informed by the grief and posttraumatic stress she faced after losing 2.5 senses to devastating neurological trauma, which irreversibly altered her bodymind and transfigured her sense of self. Thus, the core of her work is inspired by both the resilience of one's soul in the face of unbearable pain and the somatic intelligence of one's pure, awakened presence.

Her Near Death Experience led her to abandon organized religion and guru worship; she self-identifies as spiritual but not religious (SBNR).

Worthy holds an undergraduate degree in journalism, has worked globally in the field of communications, and has completed graduate-level course work in Narrative Medicine at Columbia University. Throughout her life, she has attended workshops, trainings, and retreats with a broad range of individuals: indigenous thought leaders, neuroscientists, meditation teachers, Pulitzer Prize-winning authors, intuitive healers, religious scholars, bodyworkers, contemplative artists, doctors, poet laureates, research scientists, Tibetan lamas, and more.
Her Life

She lives a quiet, simple life with her soul mate and husband, who holds an M.A. from Columbia University. She was born in northwest Montana.
---

The content, products and services offered herein are here to educate consumers on health care. Nothing in the content, products or services should be considered, or used as a substitute for medical advice, diagnosis or treatment. This site and its services do not constitute the practice of any medical, nursing or other professional health care advice, diagnosis or treatment. You should always talk to your health care provider for diagnosis and treatment, including your specific medical needs. None of the products or services offered through this website represents or warrants that any particular service or product is safe, appropriate or effective for you. We advise users to always seek the advice of a physician or qualified health care provider with questions regarding personal health or medical conditions. If you have or suspect that you have a medical problem or condition, please contact a qualified health care professional immediately. If you are in the United States and are experiencing a medical emergency, please call 911 or call for emergency medical help on the nearest telephone.